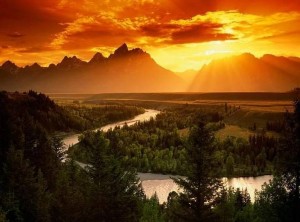 Essence Of Eve
Dews of dawn on the whisper of verse,
Riding from moment to moment,
Merge and melt in the essence of eve.
Awake to rejoice at the light of the sun
And the wonderful verve of  life and love.
Awareness makes me forget the past
And kindles fiercely the hope in my heart.
The peaceful rhymes of my poetic life,
The imperial glory and boundless flight!
I write my lines in the simmering sand,
The ocean of  emotions exalting the land.
———–